A virtual consultation that feels less virtual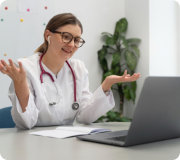 Video Consultation
No need to step outside for medical consultation. Visit this tab and meet the doctor online instead.
Consult Now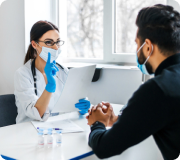 Clinic Visit
Book your prior appointment online. Click this tab to reserve your slot for the clinic appointment.
Consult Now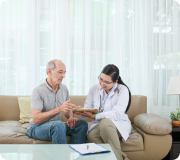 Home Visit
Navigate to this tab to quickly book an appointment and the doctor will come to your home at your chosen time.
Consult Now
Consult with our top doctors
Get answers for anything and everything
Search a Doctor by Symptoms